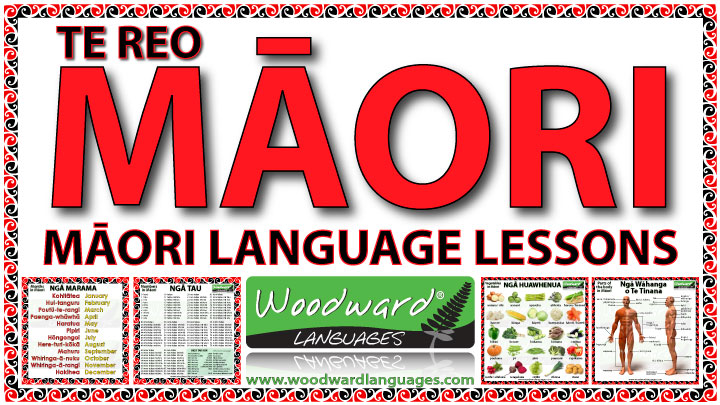 Māori o Te Reo Māori is an official language of New Zealand. Coming Soon… Beginner's guide to learning the Māori Language.
These are my personal notes while learning Māori and I am sharing them with you. I have found it difficult to learn Māori online as there seems to be no one place with all the information I need, just fragments of the language here and there. Well, I hope to change that and plan to have a "go to" resource to help you on this language learning journey. There will be vocabulary lists and notes, lessons about how to create your own sentences (grammar), interactive games, and anything else I think may be useful. Not only are there notes, but I create charts in order to help me learn the vocabulary or grammatical structures (which I kind of learn while I am creating them… usually) which make learning easier… in theory. 🙂
NOTE: This is a continual work in progress and I will create what I can in my free time. If you have any suggestions and you find anything that needs to change, please contact me via twitter. If you would like to help… not only I, but MANY others would really appreciate it. My wish is to help as many people as possible learn this beautiful language and I hope these lessons are of use to you.
Rob Woodward